Sod Installation
Are you looking for lawn re-sodding or grass replacement because your grass has become overrun by weeds or turned brown? Or simply wanting to add a soft grassy area to your property? We can help.
Our sod installation practices are unparalleled in Ottawa.
Unlike some of our competitors, who simply roto-till the old turf then lay new sod, we have a very thorough 10 step process when laying new sod.
Remove current sod or other materials, using a sod cutter
Aerate the remaining native soil
Add new, fresh topsoil from Greely Sand & Gravel
Add peat-moss to help with water retention
Add Scott's New lawn Fertilizer to help stimulate new root growth
Grade the soil for proper drainage away from the house
Lay the new sod
Make cuts in areas where needed
Roll the sod to remove any air pockets that may be under the new sod
Explain the proper watering schedule for your beautiful healthy new lawn
Our sod installation prices are one of the best in Ottawa.
The cost of $3.50 per square foot includes all the steps above AND labour!
The only additional charge is a delivery fee for the sod (approximately $150).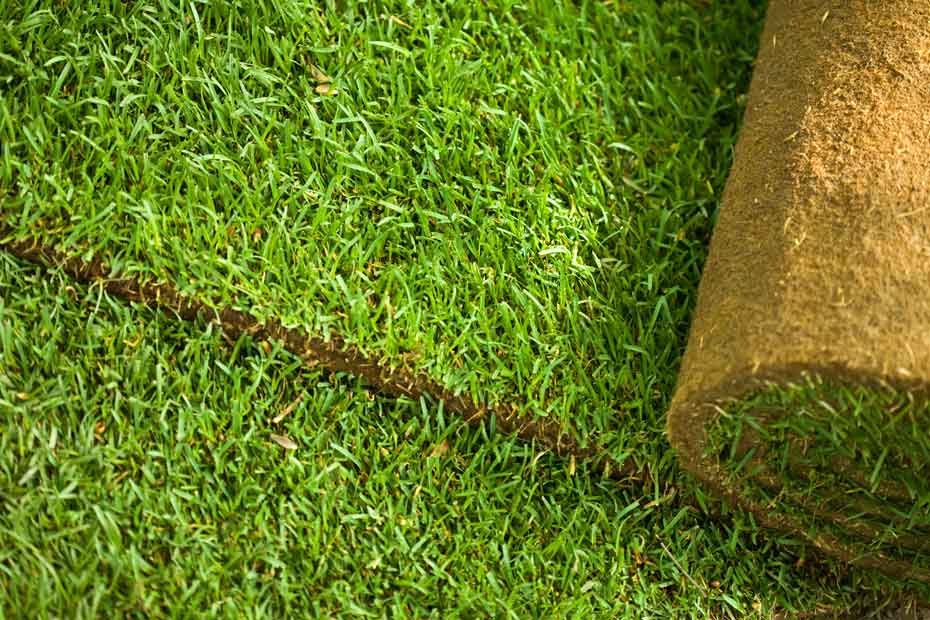 ---
Get your FREE online quote for sod Installation!
Sod Installation Quote Generator
All prices quoted include sod, screened topsoil, fertilizer, peat moss, installation, delivery, and taxes. They must be confirmed with a member of the Goodboy team. Call today to schedule a free consultation 613-558-8342
---
Gallery